NCANA Annual Meeting 2023
September 22 - 24, 2023
Charleston Marriot (170 Lockwood Boulevard)
Charleston, SC
Abstract Submission:
The Annual State Meeting is designed to provide various educational topics that will further educate and optimize the effectiveness of CRNAs in their roles as healthcare providers in diverse settings. This is an excellent opportunity to present best practices and evidence-based research.
The goals of the Annual State Meeting are as follows:
Provide an organized learning experience that augments the knowledge and skills of the CRNA in various settings.

Serve as a forum where scholarly interests pertinent to the specialty of nurse anesthesiology are presented.

Provide members with an opportunity to participate in the business of the North Carolina state association.

Facilitate interaction and networking between participants on a professional and social level.
Submission Deadline: January 31, 2023
Grading Deadline: February 18. 2023
Notification Deadline: February 20-28, 2023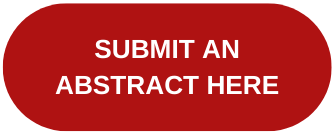 NCANA will accept up to two (2) abstracts per presenter with a maximum of two (2) presenters only per abstract submitted. We will not approve any requests for additional speakers over two. Please ensure that all email addresses of the presenter(s) are accurate and are emails associated with your NCANA member account. Email correspondence is the sole method of communication regarding acceptance.

Education sessions will be approximately 15-60 minutes in length, including time for participant questions and answers. Identify the approximate presentation time on your abstract application. Note: The NCANA has the right to change the allotted amount of time upon acceptance. Sixty minutes is the maximum presentation length and few 60-minute sessions are available, requests for extensions will not be accepted.

Abstracts are reviewed and graded blindly by the NCANA Program Committee Co-Chairs and members.

References should be current and evidence-based, within the last 5 years preferred and in APA format. The Program Committee will exclude abstracts with outdated or inadequate references from the review process.

Once the abstracts are selected, the chosen speaker(s) will be notified and reimbursement regarding travel, expenses, and honorarium.
Book your hotel stay: 
The NCANA has secured a block of rooms at the host hotel $242 a night (plus taxes and fees)  The last day to book a discounted hotel room is September 1, 2023 or whenever the room block is sold out, whichever happens first.
Hotel Address: 170 Lockwood Boulevard Charleston, South Carolina 29403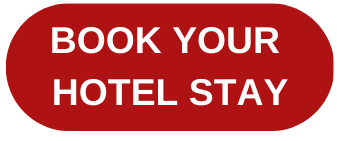 Overnight Valet Parking $20.00 per day
Overnight Self-Parking $10.00 per day
Event Self-Parking $3.00 per day
Event Valet Parking $10.00 per day

Additional self-parking is available in the City Garage located next door at 99 WestEdge. The charge is $25.00 per 24 hour period and is payable to the garage attendant by MasterCard, Visa, or cash.
Exhibitor/Sponsor Information:
Exhibitor/Sponsor registration for this meeting is now open! 
View the exhibitor/sponsor prospectus
Register to be an exhibitor/sponsor