NCANA & CRNAs
The North Carolina Association of Nurse Anesthetists (NCANA) is the healthcare professional organization representing more than 3,400 Certified Registered Nurse Anesthetists (CRNAs) and student nurse anesthetists. As anesthesia experts, CRNAs deliver high-quality anesthesia care in every type of healthcare facility and for every type of procedure that requires anesthesia services. Using their critical care nursing background and graduate-level anesthesia education and training, these skilled professionals provide more than 2 million anesthetics each year to patients across North Carolina.

Learn More About CRNAs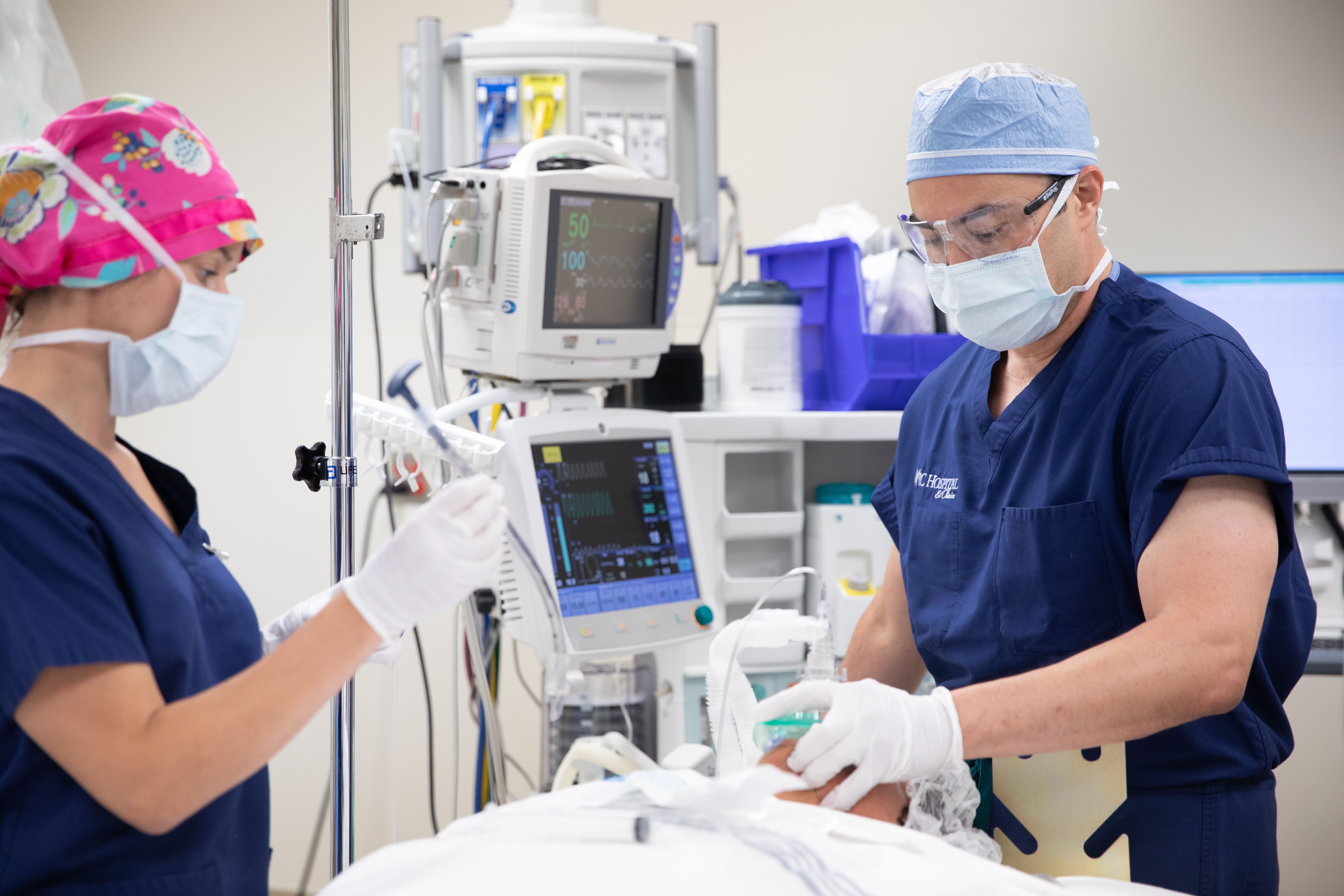 On behalf of its members and the patients they serve, NCANA strives to:

protect and advance nurse anesthesia practice through advocacy and public education, and

ensure patient access to safe, cost-effective anesthesia care, especially in rural and other medically underserved areas of the state.

 
Patients who receive their anesthesia from a CRNA can rest assured that they are in the care of a provider who will be at their side and on their side throughout their procedure: Every breath, every heartbeat, every second.
NCANA Vision Statement
All Certified Registered Nurse Anesthetists in North Carolina are actively engaged members of the NCANA community known for patient safety, outstanding professionalism, and the highest quality anesthesia care.
NCANA Mission Statement
The North Carolina Association of Nurse Anesthetists promotes and advances CRNA practice and access to high quality care through member engagement, education, partnerships, and advocacy.
NCANA Core Values

Integrity – We conduct our business with transparency, openness, accountability and use the highest standards of professional conduct in all our interactions and relationships.

Excellence – We aim for the highest levels of performance, quality of service and member satisfaction in all we do.

Member-Driven – We focus on meeting our members' needs and exceeding their expectations.

Visionary Leadership – We lead in ways that inspire and pursue a shared vision to advance the profession and the care it provides and for the success of our future members and association.

Agility and Flexibility – We are nimble in decision-making and quickly adapt and respond to change.

Involving and Engaging Everyone – We seek to actively engage all stakeholders (e.g., members, staff, vendors, partners and allies) to effectively pursue our aims and improve the association and its ability to serve members.